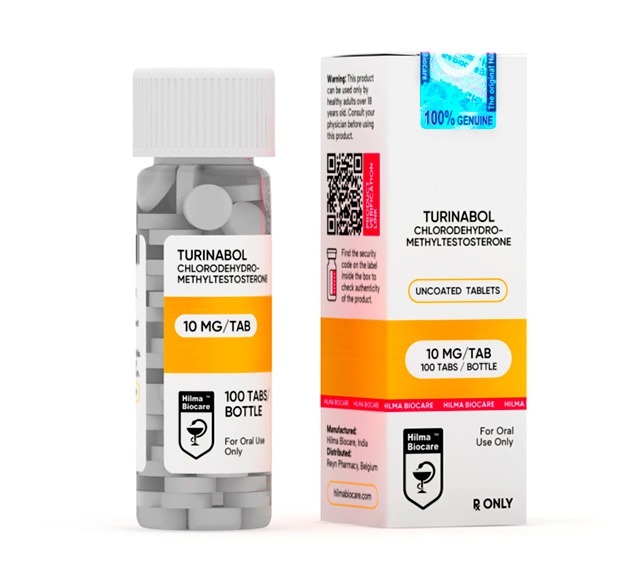 Turinabol
Anabolic Steroids
Oral tablets
Turinabol
Characteristics:
Producer: Hilma Biocare
Class: Anabolic steroids
Type: Oral
Form: Pills
Dosage: 10 mg/pill
Intake dosage: For men 20-50 mg per day
Packaging: 100 pills
Active substance: 4-Chlorodehydromethyltestosterone (Turinabol)
Product Half-life: 9h
Level of water retention: No
Aromatization: No
Used to achieve:
Growth in lean muscle mass
Strength increase
Enhances tissue regeneration
Increase in sex drive
Reinforces bone tissues
Side-Effects to be considered:
Low-density cholesterol levels increase
Skin condition (Acne)
Reversible suppression of a testosterone reproduction
Elevated Alt and Ast (liver enzymes)
Can be used with:
Can be combined with long and short ester or Human Growth Hormone. Due to the increased load on the liver, it is highly inadvisable to consume in conjunction with other oral anabolic steroids
Side effect risk reduction:
Gonadotropin
Be Advised:
Not meant to be used for longer than 8-12 weeks period, inadvisable for consumption if you have problems with the gastrointestinal tract.
To reduce the impact on the liver split the dosage into 2-3 smaller doses.